Southeastern MI's
Top Rated Exterior Cleaning Services
RESIDENTIAL AND COMMERCIAL SERVICES
We'll instantly protect and increase your home's value and curb appeal and attract new customers to your business.
Now Serving Oakland County and Surrounding Areas
Pressure Washing and House/Roof Soft Washing In Southeastern Michigan
Dirty Home? Don't have time for another project?
We at Professional Cleaners Exteriors take pride in giving your home a superior, professional cleaning at a time that works with your busy schedule. We know that choosing a company that excels in results as well as customer service is no easy task. That is why Professional Cleaners Exteriors provides a 100% satisfaction guarantee. Our trained and experienced professionals are capable of cleaning any surface — from more fragile surfaces like roofs or vinyl siding to harder surfaces like wood or concrete. Our technicians are knowledgeable in proper execution
and technique, so you receive the highest quality results. We understand we aren't just washing a house; we are washing your home! Knowing how important your home is to you, we want to alleviate your worries and give you full confidence that we have taken your concerns into consideration. You can be rest assured Professional Cleaners Exteriors is fully insured and the safety and cleanliness of your home is our top priority. We want to make sure when you think of the "Best" exterior cleaners, you think of Professional Cleaners Exteriors!
Our Pressure Washing Company Has Been Featured On:




We are so glad you are here...
How Can We Best Serve You?
Click Any Box To Learn More About Each Of Our Core Services
There's No Easier Way To Get Exterior Cleaning Than Our Simple 3 Step Process
Step #1
1. Request A Quote
We value your time. It takes just 30 seconds to fill out our quote form. Then we will provide a thorough, hassle-free quote with no hidden fees.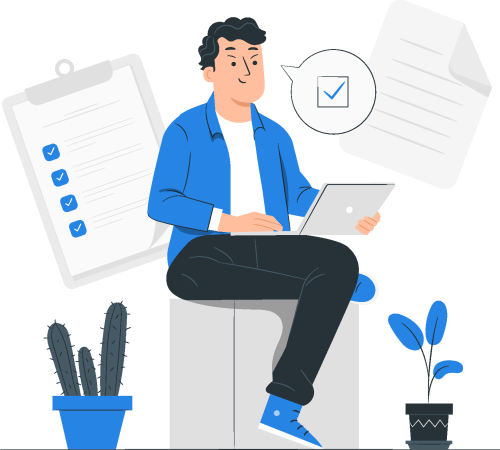 WE GUARANTEE 100% SATISFACTION!
Try Southeastern Michigan's Best Pressure Washing and House/Roof Soft Washing Risk-Free Today
We Provide The Highest Quality
Pressure Washing and House/Roof Soft Washing In Southeastern MI
See How Professional Cleaners Exteriors Is Different
Than Other Service Providers
Independent Washers

Established Washers

Professional Soft Washing

Roof Cleaning Warranty

House Washing Warranty

100% Satisfaction Guarantee
We Can Restore Your Property Instantly
Frequently Asked Questions
Ready to restore your property?